Circuit & Load Protection
Circuit Breakers

Circuit breakers include industrial DIN Rail circuit breakers, high density miniature circuit breakers, motor circuit protectors, residual current devices, miniature circuit breakers, and supplementary protection devices. We offer many configurations, voltage ranges, and current ranges to meet your requirements.
Low Voltage Motor Protectors

Low Voltage Motor Protectors includes a broad selection of overload relays, enclosed motor protectors and modular protection systems. This product offering covers bimetallic relays and solid-state overload relays, as well as motor protection circuit breakers.
Electronic Circuit Protection

Our Bulletin 1692 Electronic Circuit Protection Modules protect the secondary circuits of 24V DC switched mode power supplies. These modules monitor both supply voltage and load currents, and you can monitor and control the modules both locally and remotely.
Gem Start
Having Gem Start Issues?
Regular problems but don't know why?
Frequent failures and find Spares difficult to obtain
Parts expensive to replace
Support not readily available
Cost Effective Solution
An Allen-Bradley solution can offer:
A phased migration approach using your existing panels.
Easy replacement cassettes that can offer minimal downtime
Improved reliability offering increased uptime
Improved diagnostics through open architecture intelligent bus communications
Utilization of existing cabling minimum impact on production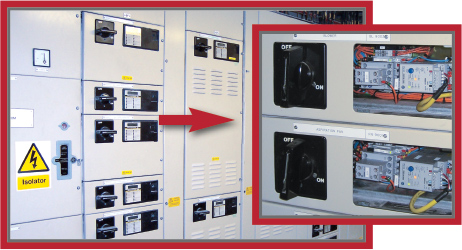 Convert with confidence. Contact our conversion team for more information.
•Moeller •Schneider Electric •ABB •Siemens •Eaton

For more information on Allen-Bradley circuit and load protection products contact the Lektronix conversion team at conversion@lektronix.net or enquire online.
Learn about our Conversion Service
Benefits of Conversions
Improved manufacturing quality
Latest fully supported products
Reduced unplanned downtime
Decreased long term costs
Increased machine functionality