PLC Repair and Supply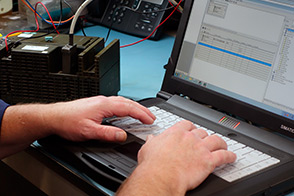 Lektronix understands the increasing reliance on PLC systems. We provide a service of high-quality, cost-effective repairs for an extensive range of products including: Interface Modules, Communication Modules, I/O Modules, Processors, Power Supplies and complete PLC racks.
Our extensive stock of PLCs covers a range of different manufacturers including Siemens S5, S7, ABB, GE Fanuc, GEM80, Omron and many more...
Search for your PLC repair
What Are The Benefits?
State of the Art Workshops
Our workshops and custom built test rigs have the latest technology.
Experienced Engineers
Our highly skilled engineers are equipped to repair a broad range of parts.
Emergency Repairs
We can repair your faulty part within 3 working days*
International Sales Team
Speak to one of our sales representatives in your language.
12 Months Warranty
All our repairs and spares come with 12 months whole of unit warranty.
Call Us:
Or
Request a callback today and we will call you back shortly