AC & DC Drive Repair and Supply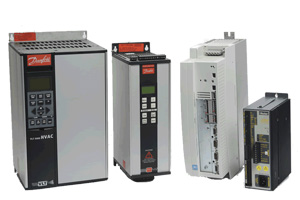 Our established inverter team routinely repairs AC variable speed Drives from 0.37kw up to 500kw and above. We also repair DC Drives from 0.5kw to over 300kw.
We have the capabilities to repair all types of industrial drives including:
• AC drives
• DC drives
• Servo drives
• Spindle drives
• Stepper drives
Search for your AC & DC Drive repair
Manufacturer

Model Number

More information
3L
PRE300
More information
4QD
Pro 120
More information
4QD
Pro 150
More information
A Star
AS5104T055
More information
A.O.Smith
20296-1
More information
A.T.E Controls
SCM 15160
More information
AB
20DC011A0EYNANBNE/A
More information
AB HUGO TILLQUIST
SA 51/2
More information
ABB
ACS60401205
More information
ABB
ACS*******0025-5+E200
More information
ABB
ACS501-016-3-00P200000
More information
ABB
CDP311
More information
ABB
ACS60402603
More information
ABB
ACS401-0041-35
More information
ABB
ACS601-0070-3
What Are The Benefits?
State of the Art Workshops
Our workshops and custom built test rigs have the latest technology.
Experienced Engineers
Our highly skilled engineers are equipped to repair a broad range of parts.
Emergency Repairs
We can repair your faulty part within 3 working days*
International Sales Team
Speak to one of our sales representatives in your language.
12 Months Warranty
All our repairs and spares come with 12 months whole of unit warranty.
Call Us:
Or
Request a callback today and we will call you back shortly