Gear Boxes Repair and Supply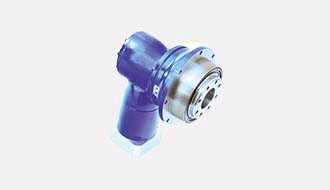 Our Gear Box repair service includes an overhaul, oil analysis and bearing replacements. We also have gear cutting facilities. Get a free Gear Box repair quotation today!
Search for your Gear Boxes repair
Manufacturer

Model Number

More information
ABB
90L4AT
More information
ABM
G71F/4D63A
More information
ABM
EFB1/G71F/4D63A-4
More information
Adda Antriebstechnik
FE71B-4
More information
Alfa Gear Head
LP 120-M02-25-111-000
More information
Alfa Gear Head
TP105-MF1-5-4E
More information
Allen Bradley
S289-1B/T+1000LB BGT600-6:1GB
More information
Allen Bradley
PS90-050S
More information
Allen Bradley
DTR115H-010
More information
Allen Bradley
MPGA010091M24/A
More information
Allen Bradley
RS115015LB
More information
Alpha
SPK100-MF2-10-141-000
More information
Alpha
TK + 025S-MF-5-5
More information
Alpha
SP 075-MF1-7-031-000
More information
Alpha Getriebebau
LP 090-M07-5-111
What Are The Benefits?
State of the Art Workshops
Our workshops and custom built test rigs have the latest technology.
Experienced Engineers
Our highly skilled engineers are equipped to repair a broad range of parts.
Emergency Repairs
We can repair your faulty part within 3 working days*
International Sales Team
Speak to one of our sales representatives in your language.
12 Months Warranty
All our repairs and spares come with 12 months whole of unit warranty.
Call Us:
Or
Request a callback today and we will call you back shortly